Sexual Health
Specialty
---
Sometimes patients present to their GP practice describing problems that might be symptomatic of sexually transmitted infections (STIs) such as chlamydia or gonorrhoea.
Pathology Services across Hampshire, Southampton and Portsmouth, now use nucleic acid amplification tests (NAATs) which simultaneously detect for both chlamydia and gonorrhoea (dual NAATs). Therefore standard practice in this situation would be for primary care staff to sample such patients using a NAATs test for both chlamydia and gonorrhoea.
Local laboratories are now set up to dual NAATS and so testing only for chlamydia and not gonorrhoea can create a problem; as the gonorrhoea result is suppressed from the tester. Not requesting testing for both STIs may cause preventable harm to the patient through delay in treatment of an infection that the GP and patient are unaware of, but which the laboratory did detect. There is also the risk of onward transmission which would be preventable if appropriate screening had been undertaken initially.
To prevent this risk we are advising that when referring a patient for testing for chlamydia or gonorrhoea, patients should be advised that the single urine test involved would detect either. Best practice would suggest that dual testing should be undertaken as standard in all patients presenting for screening (particularly those who are symptomatic).
Where the patient presents as a contact of a confirmed gonorrhoea case they should be offered the NAATs test and have cultures carried out for sensitivities. If the diagnosis is confirmed, they can be referred to the sexual health service for treatment and partner notification as required.
Please note that the above should not be taken to mean that the sexual health service is encouraging or diverting patients with suspected STIs to attend GPs. This advice is intended only to improve consistency for those patients who have chosen to attend a GP appointment in relation to a condition that may have an underlying STI cause.

https://www.letstalkaboutit.nhs.uk/
Solent NHS Trust Sexual Health provides Contraceptive & Sexual Health (C&SH) and Genito-Urinary Medicine (GUM) services across Hampshire (exc. Isle of Wight), Portsmouth and Southampton.
Solent NHS Trust Sexual Health provides Contraceptive & Sexual Health (C&SH) and Genito-Urinary Medicine (GUM) services across Hampshire (exc. Isle of Wight), Portsmouth and Southampton.
Our service is available via a single point of access number, contactable 8am to 8pm, 7 days a week on 0300 300 2016 Online booking details on website. List of clinic locations (37 clinics, some for college students only):
https://www.letstalkaboutit.nhs.uk/showAll-clinic.asp

http://www.rbch.nhs.uk/our_services/clinical_services/sexual_health
Book online, by phone, or by text (details on website)
Appointment line (available 9–5pm Monday-Friday): 01202 704644 (press option one)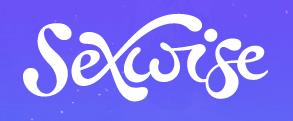 Sexual health help and advice
We're here to give you honest advice about contraception, pregnancy, STIs and pleasure.
Residents in Hampshire, Southampton and Portsmouth are able to access free online self-sampling for a range of STIs, including chlamydia. A small number of patients that test positive for chlamydia through this route may wish to access treatment through their GP rather than the sexual health service.
In these circumstances we would be grateful if professionals/clinicians who provide treatment to any patients use the BASHH guidelines to support treatment.  Patients will have received a text message informing them of their positive diagnosis, therefore will not need a retest, which could result in a delay in treatment and increase the risk of further onward transmission. Partner notification will be undertaken by the specialist sexual health service.
The Solent sexual health service has seen an increased number of women referred to them for diagnosis and management of thrush and bacterial vaginosis (BV) and is currently is not commissioned to provide management and treatment of non STI genital infections. Both conditions can be easily managed within primary care and should not require referral on to specialist level 3 sexual health services.
The service website –https://www.letstalkaboutit.nhs.uk/other-services/patient-leaflets/ contains information leaflets regards management of thrush and BV which you can be provided to patients. Women can also be advised that treatment for thrush and BV can be purchased over the counter.
Please find below a summary of the Faculty of Sexual and Reproductive Health guidelines for Emergency Contraception.
Solent sexual health services are not commissioned to provide contraception for non-contraceptive purposes (e.g. insertion of coils for the management of heavy menstrual bleeding). Solent is therefore unable to accept these and patients will be asked to return to their GP.
Alternative services for the insertion of coils for non-contraceptive reasons are commissioned by each CCG.
The Solent Sexual Health service will continue to offer coil insertion and removal for contraceptive reasons. For full details of services offered please refer to the website: https://www.letstalkaboutit.nhs.uk/referrals/
We are continually working on our online booking process which aims to improve the ease of use and experience for our patients. We have made some enhancements to the new booking system which will allow patients to also order online STI kits.
We experience high volume of calls at 8am, so there may be a delay in answering. Please encourage patients to continue to try and call and we will answer as soon as we are able to.
Alternatively, patients can go online to book an appointment. Please visit our website www.letstalkaboutit.nhs.uk and click on "Online Bookings".
If there are no appointments showing online, they may be able to find some availability if they select other clinics nearby which they are able to travel to.
Patients can use our clinic finder to find other clinics which are closer to them. Each clinic has a dedicated page on the website where patients can view the types of clinics available and the opening times. www.letstalkaboutit.nhs.uk/clinic-finder
More appointments are made available for booking each day at 8am.
---
Related Items