Setting bookmarks on the GP Portal
News
---
Registering for the GP Portal allows you set up bookmarks, making it easier to find forms, resources and information that you use frequently.
The 'Bookmark' button can be seen at the bottom of every page, as shown in the example below: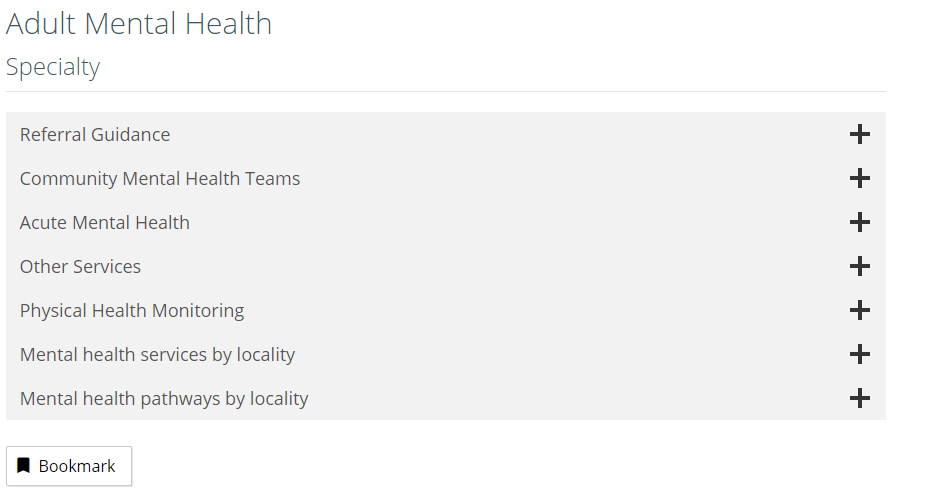 One you click on the 'Bookmark' button, the page will then appear by clicking the 'Bookmarks' button in the links toolbar on the left hand side of the GP Portal (see below).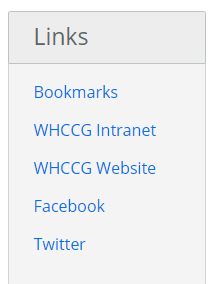 This will store all bookmarked pages in one area:

To use this functionality, you need to register via nhs.net email address by scrolling to the bottom of the home page and clicking on "Login" and then "Register".
If you have any comments or questions about the GP Portal, email whccg.gpportal@nhs.net
---