Primary Care Inflammatory Bowel Disease Diagnostic Pathway – Faecal Calprotectin (FCp) Testing
Pathway
---
Calprotectin is a protein released into the gastrointestinal tract when it is inflamed, such as in inflammatory bowel disease (IBD; Crohn's disease and ulcerative colitis). It is a stable protein, so can be detected in the stool by laboratory assay. Elevated levels of faecal calprotectin are found in IBD. By contrast, in functional disorders of the gastrointestinal tract, such as the irritable bowel syndrome (IBS) faecal calprotectin levels are normal.
Clinically, it is often very difficult to be able to distinguish IBS from IBD based on symptoms, signs and blood tests. Here, faecal calprotectin can be used as a biomarker to support your assessment. NICE have approved this. (DG11, 2013)
Below is a care pathway for the use of faecal calprotectin in primary care. No biomarker test is 100% accurate but it has been shown that this care pathway can be effective and safe in supporting your clinical decision making.
Faecal calprotectin should be used in:
Patients aged 18-45 years
Who present with lower gastrointestinal symptoms in whom you suspect IBS or IBD
or
Patients in this age group where there is diagnostic uncertainty
Patients older than this: consider FIT/FOBT test or refer as risk of cancer is higher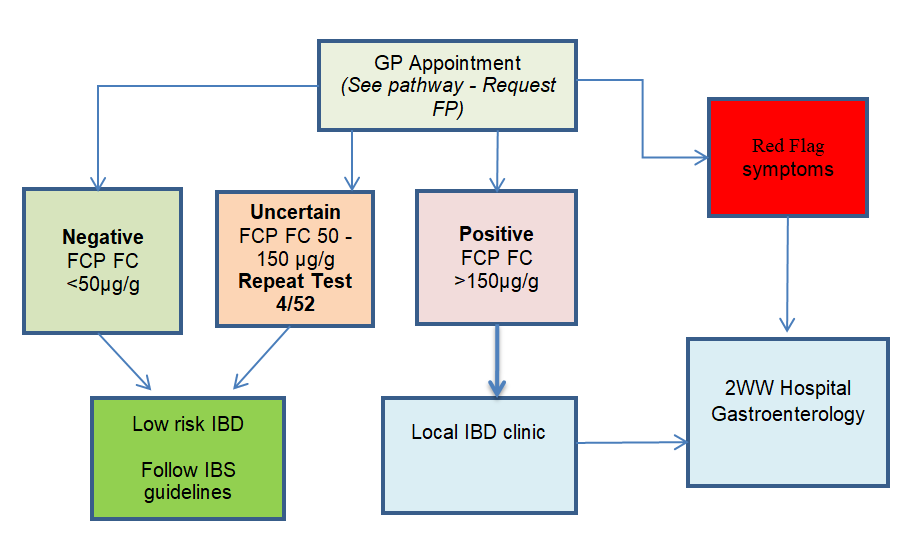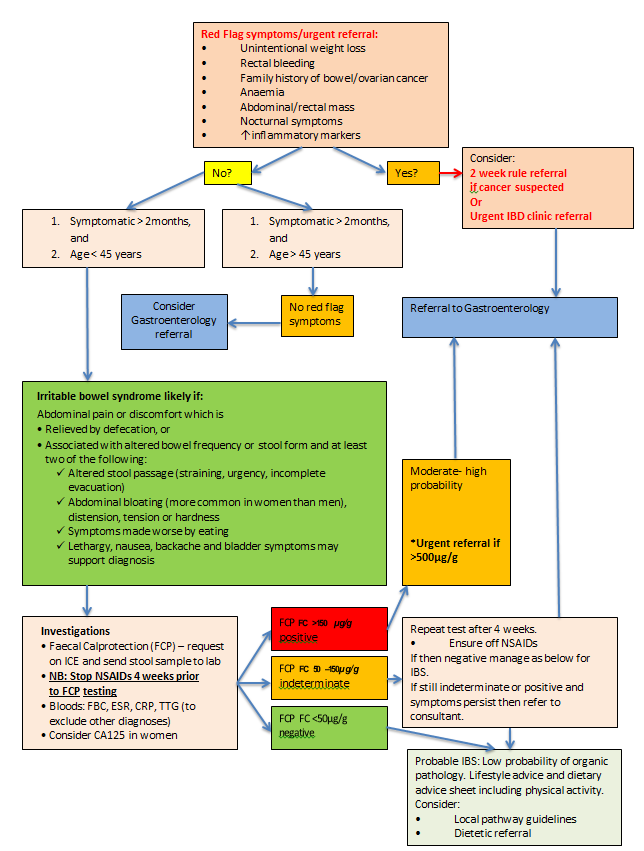 ---
Related Items
No items found